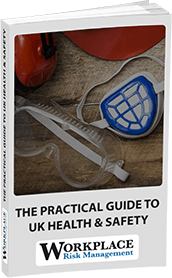 Download The Practical Guide To UK Health & Safety
Your FREE Guide to UK health & safety.
If you are worried about health & safety at work or just don't understand the different rules and regulations then download this practical free guide to UK health & safety. Simply confirm your details using the form provided to get your copy, and discover:
What Your Business Should Be Doing
How To Create a Health and Safety Policy
What to Expect When Talking to Health and Safety Companies
Why Work with WRM
And more.
So download your free copy by confirming your details on the form now!